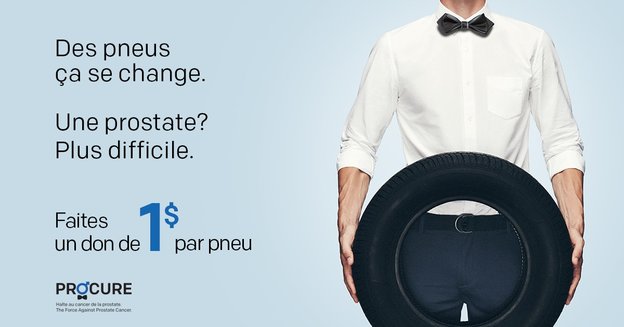 The Lauzon Group is proud to team up with Procure for its PNEUVEMBRE campaign to fight against prostate cancer.
When you donate 1$ per changed tire to the PNEUVEMBRE fundraising campaign which will run from October 15 to December 15, 2018, you help us to win the battle against the most commonly diagnosed type of cancer in men.
Indeed, In Quebec, 12 men are diagnosed with this cancer every day. So help us to find a cure for this serious disease by donating 1$ per changed or purchased tire!
For additional information, please visit the Procure's website.