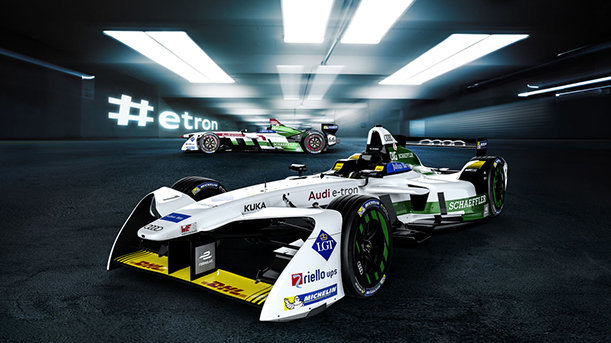 As a manufacturer, Audi has always been a leader in the development of new technologies. In racing, the German brand displays a resume that few can match. It was therefore perfectly normal for Audi to make the jump in Formula E, and become the first German manufacturer to enter this growing circuit.

For the 2017-2018 season, Audi and its technology partner Schaeffler have developed a state-of-the-art powertrain for the Audi E-Tron FE04. Even more efficient, it takes full advantage of the 200 kg battery, which is identical for all the cars in the championship, to provide power to the rear wheels through a one-speed only transmission. This results in better acceleration when exiting the curves.


With drivers Lucas Di Grassi, reigning champion with the ABT Schaeffler Audi Sport team, and Daniel Abt to lead the Audi E-Tron FE04 throughout the season, the AUDI SPORT ABT SCHAEFFLER team has every chance to perform and Audi all means to advance its E-Tron technology on its road vehicles.

Follow the progress of Audi and the E-Tron FE04 in Formula E with your Audi Lauzon dealership, located on the North Shore of Montreal, just minutes from the West Island!