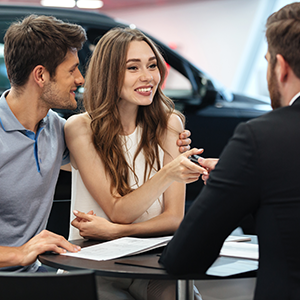 Welcome to our Financial Services Department
If you're in the market for a new Audi or pre-owned vehicle and are adamant about benefiting from the most professional and advantageous services for Audi car financing in Laval and the Montreal region, visit Audi Lauzon and speak with the top-ranked specialists in Audi car credit services in Quebec.
We are here to help you with all your car loan needs for the purchase of a new Audi, Audi demonstrator or used vehicle, and we can help you if your preference is to look a leasing your next Audi. Simply fill out our convenient and secure online application form, or call us at 1 (450) 688-1120. We'll be happy to answer all your questions and fill you in on our Audi car financing offers and solutions!
Contact us