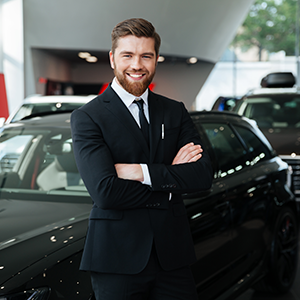 Our Company
Your foremost Audi dealership in Laval on Montreal's North Shore since 1979 is a proud member of the Lauzon Group, a family-run company managed by the two associates and long-time car buffs Michel and Claude Lauzon, and in business for more than 50 years.
Audi Lauzon is not your average car dealer, and the latest proof of that is our brand-new Audi Terminal in Laval, the largest Audi showroom and facility in North America. We are also proud to offer unequalled customer service made possible by our undisputed expertise in all things Audi. Our automobile specialists take pleasure in representing the inimitable Audi brand and are true connoisseurs of the innovative design, sophisticated technology and superior performance that characterize it.
Our new Audi Terminal features a new showroom able to accommodate over 20 new Audi models, and can accommodate over 200 vehicles inside. Be greeted at one of our 10 reception counters, and rest assured you'll get rapid service thanks to our 33 service bays.
Exceptional engineering is at the heart of the unique driving experience the prestigious brand offers. And you'll find this exceptional quality when you do business with us, whether you're looking to purchase a new or used vehicle, require parts or maintenance services or would simply like some information on Audi products and services. Contact us by phone or by email, and you'll get an immediate response.
With Audi, you expect superior performance. And with Audi Lauzon, you won't be disappointed.

Our History
In 1963, Mr. Ernest Lauzon decided to step into the car business and bought a small plot of land in order to sell used cars. In 1977 the company partnered with the German manufacturer Volkswagen, selling popular vehicles such as the Rabbit and the famous Beetle. The acquisition of the Audi and Porsche banners in the following years has helped make us one of the largest prestige-brand dealership groups in Canada.
The automotive group now counts over 350 employees and sells over 6,000 new and used vehicles per year. We are proud to represent the inimitable Audi make, and we are always happy to see you at our dealership in Laval, whether you wish to buy a new Audi or used vehicle or require parts or maintenance, or simply to answer your questions on our Audi products and services.
For the past 50 years and counting, it all starts at Lauzon!